Craftsy is Back and Better Than Ever!
Christmas is coming and a lot of us enjoy making gifts for friends and family. It's never too early to start. But if you are a novice and really want to learn a craft, here is a fantastic opportunity.
Disclaimer. This post contains affiliate links.
Learning a new craft can be a little frustrating without some guidance and support from some experts in that field. Here is your opportunity to join Crafty and embrace that craft you have always wanted to learn!
Claim your spot as a Craftsy Premium member with this exclusive invitation. You'll enjoy in-depth instruction from our world-class experts surrounding a wide variety of crafts, hobbies, fabric arts, cooking, and so much more! Make something great. With this special offer get Craftsy Premium Membership for ONLY $2.49 for your first full year (normally $89.99).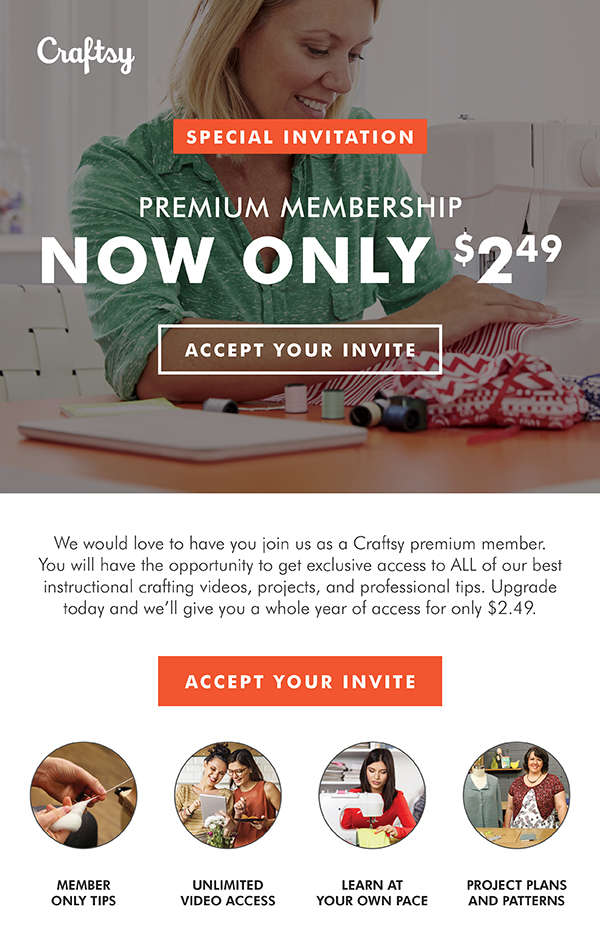 To stop Craftsy email promotions please
click here
, or write to
Craftsy
2955 Xenium Lane N, Suite 10
Plymouth, MN 55441